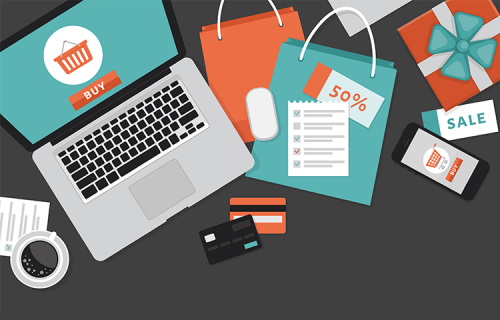 Ecommerce websites have become an integral part of any business' success and Langer Enterprises LLC can help you set one up. The 55% increase in online sales during the pandemic saw business owners moving from physical storefronts to digital solutions to sell online, helping to expand their reach and increase revenue.  (In March 2020, global retail website traffic hit 14.3 billion visits signifying an unprecedented growth of e-commerce during the lockdown of 2020. Later studies show that online sales increased by 25% and online grocery shopping increased by over 100% during the crisis in the United States.  Meanwhile, as many as 29% of surveyed shoppers state that they will never go back to shopping in person again. Retail sales of e-commerce shows that COVID-19 has a significant impact on e-commerce and its sales are expected to reach $6.5 trillion by 2023.)
Whether you are just starting out or already have a brick-and-mortar business, creating an eCommerce site means considering the website's overall design, from the aesthetics to navigation and accessibility. These aspects are crucial for making a lasting impression and providing a seamless shopping experience.
Contact Langer Enterprises LLC today to help you develop a website that stands out and sells your product OR services online today!